I love these pictures so much!! The boys went to their camp last weekend for kids with chron's disease. It is such a great experience because they get to do some amazing things. Many people don't realize but when your kids has any sort of medical complication it's not easy to send them to camp. They are getting older so I am not as scared but it is so reassuring that their are nurses and Dr's there. They get to meet other kids that have gone through some stuff many of the kids at the camp have even had liver transplants. So the boys got to hear from some kids that have gone through some really scary stuff but it all makes them not feel not so alone. They also get to do the most amazing things ever!! Zip lining, parties, great food,sports, fishing horseback riding, recording studio, canoeing, petting zoo's and fishing and more. The camp itself is beautiful and the people who work there and the volunteers are angels on earth. One the way we had to stop and see the bluebonnets that are at their peak.
Drew is a huge history guy, we were driving on a back road and he wanted to see a old graveyard. He came across the grave of William Travis's son grave. Travis was a lieutenant in the Texas Army during the The Texas Revolution and died during the Alamo. It was unexpected and he was able to share the with his teacher which she now is going to check out.
So beautiful!! I love Texas we have hills and country and beach and desert and farms all within a few hours of our house it seems. Picture is super dorky of me but I just love these flowers!! Lauren had a great weekend because it was all about her no boys around. We went out to eat a couple times, she went to Volleyball and we went to church on Saturday because we went Sunday to pick up the boys. She is so athletic, and volleyball is going well. She is getting it and is so strong. She also won the Dude Perfect hat below at church for throwing a football in a basketball hoop across the gym. Of course Miss Little Competitive with her amazing arm got it after a couple tries, she won the hat! She was so excited and proud.
Love this picture and these two.
Super proud of him, he plays doubles mostly and they play well together. This week we have another match, can't wait!!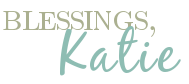 Save
Save