I pulled this off my phone, but what a honor for Lauren to meet Simone Biles. Simone lives in our neighborhood and has her Gym right down the road from our house. She came to a luncheon for a neighborhood fundraiser and talked to all the girls and signed autographs. She is very sweet, I know she will do great in Brazil.
Last month as I was trimming the bushes I came across my first Copperhead. It wasn't a real big one but it was alarming. I don't like to kill things but I also don't want it to bite my kids and the snake needed to go. I luckily found this girl who will come pick up any snake in your yard and release it in a non residential area. I just gave her a donation to her cause. I am a huge animal lover although not a huge snake lover but I do respect them.
Lauren made this all by herself one day. She is very self motivated at times. I thought it was really creative and neat.
Summer Fun, my mom came for over a week. Now that she is retired she can visit for longer. We had a great time. Although it rained a ton she was a big help with running my house. It is so nice to have my mom around, mom's are magical.
So glad it's pool time again
Rob and Jaden, at Cracker Barrel.
Our pre meal shopping trip!! Mom and I waited over an hour to get in Tory Burch. It was a fun memory but very hot!! I think the mall was so crowded because everyone and their brothers' second uncle was sick of being in the house due to the flooding.
Jaden found a new hobby called Geocaching. These little treasure hunts are all around the world. On his phone their is a App that has a GPS that tells you where the catches are. Mostly they are just tiny and you sign your name. Both boys and all of us really think it's fun. We are hoping to do some on our way to CO on our vacation soon. This one was in a Walmart parking lot.
Crosby enjoying my Birthday flowers. Rob was so sweet he hand picked all the flowers for this arrangement knowing my favorite flowers and colors. Peonies and Hydrangeas are my favorites. I had a nice birthday and my mom was even here to celebrate.
We went on a quick business trip already with Rob to Dallas. We had to stop at one of the famous In And Out Burgers. It had a neat 50's vibe but we still prefer our favorite Whataburger.
We meet one of Rob's coworkers families at Dave And Busters and let the kids have some fun. Fun times, $150 later I have three amazing stuffed animals, a skeleton bank in a casket, and a sticky octopus. The kids had fun though!!
Jaden was in all his glory at a Tesla showroom. I even got him a Tesla hat that he loves. So far summer is kicking off to be loads of fun. Hoping we continue with many more adventures these next couple months.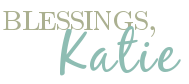 Save
Save